Book-
February 20, 2010
Book-
disjointed- each piece its own,
a sardine can of multiple personalities.

Book-
hymned with the sing of the pen,
neighbours compromised,
spine straightened,
every page simmered with the snap of heated neurons.

Book-
what a precarious undertaking, book.
to shadow black bloated mountains
to skim the skyline of newsprint towers
to drown yourself in inky waters.

Book-
angles and curves, snares,
lapping licks of intellect,
curiousity gnawing its imprint
suckling and begging at attention.

Oh, book-
Oh, to lose and win-
to going where the fine lines of losing and winning are dissolved into ink,

oh, to ink-
to the straightest drug, to hymning pens into your veins,
to warring opinions, to taking back prisoners, to wrestle with neutrality, falling back out of pages like falling from a thousand heights...

oh, to writing...

-to reading

-to book.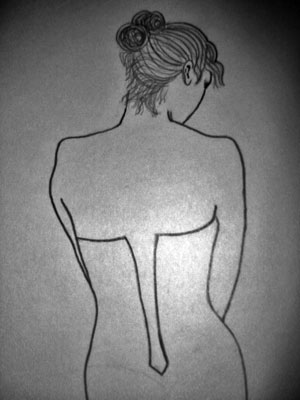 © Jennifer B., Larchmont, NY