Lights of Vespertinet
February 28, 2010
The dark, swift, blaring, and multicolored;
They shape the day and night,
For when the night comes the vespertine awaken.
They wear fine fabrics and paint their faces and eyes;
Drinks of different colors are downed but not to quench thirst.
The flashes of harsh, florescent light reveal jaunting cheekbones, perfectly even teeth.
And during the day you can see their hungry expressions hidden beneath.
Their long talons come in a variety of shades from red to blue;
But their movements are a blur,
And when the sun rises, they limp back to their dens;
starving, drunken, empty.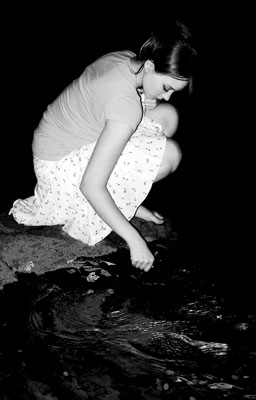 © Michelle B., Blairsville, GA