On the Snowy Road
February 28, 2010
We laughed, knowing
These boots would likely fail us.
They made a squelch like rubber on the street,
Tripped and slipped on slopes,
And plodded slowly through the lawns.
Our feet were soaked through in an hour.

And yet we walked.
Because we didn't know where to go,
Because we had nowhere to be,
And because the snowflakes
Danced, cascaded, tumbled
To a white earth
We had to see.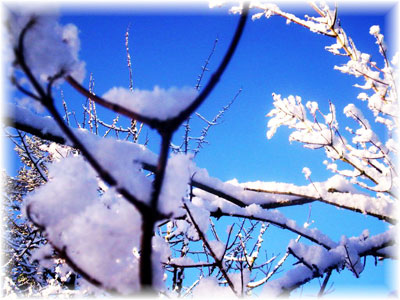 © Anna K., Portland, OR