Massachusetts In Morning
MAG
March 1, 2010
Morning is quiet.
Snow rests upon the lonely ground,
diffusing noise almost before it is born.
Curt wind brushes past my nose and cheeks,
the bare skin of my face protesting the chill.

Amid the silence, sounds awaken in my ears,
pressing themselves into my naked heart,
silvery threads which wind themselves through the air
into a shimmering blanket of notes
which clothes my silent heart.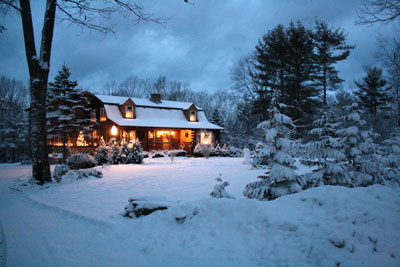 © Paige C., Rutland, MA