The Words
MAG
March 3, 2010
I've been slapped by words,
I've been sliced by words,
I've been punched
right in the stomach.

I've had fights with words
that nobody really meant,
and then there were words so true
they broke me down.

I've seen words,
written words,
played with words,
made up words that
no one would understand.

Words have lifted my mood,
lifted my soul so high
I never thought I'd come down.
Words have made me smile,
made me laugh, made me cry.

I've been moved by words,
I've been stopped by words.
I've had trouble finding
the right words because sometimes they
hide beneath the prison of my tongue.

Words are enigmas, puzzles that
are unsolvable and unusable
in day-to-day conversation.
Words baffle me, words bore me,
words bake inside the oven of my brain.

I've been bruised by words,
burned by words, cut so deep
that recovery seemed uncertain.
The scarred wounds open up sometimes
and the blood is an old friend.

Words have been said that I would
give anything to take back.
Words have hung in the air,
hung from my lips like icicles in January.

I've smiled about words
long after they were said
and written down words that
I wanted to keep forever.

Words haunt my nights and dreams
and even stay with me in the daylight.
Words from songs, words from book and movies,
words from the people I love,
they never leave me alone.

There are words I can't remember
and so many words I'll never forget.
Words have been my friend,
words have become my nemesis.

I am forever learning new words,
forever attempting to express the old words
branded upon my brain.
I hope that if nothing else,
you have felt at least a few of the words
pouring forth from my soul.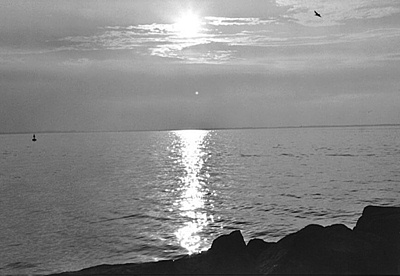 © Amanda L., Cumberland, MD