The Color of Sorrow
March 11, 2010
Her eyes,
gray,
like the color of the angry sky
over the restless sea;
the color of the tombstones
that sit lopsided in the
unloving earth.
"They were blue once,"
she says as she sees me studying them.
"Once?" I ask with my face pulling
down into that frown I know I wear
when I ask such questions
as this one.
I try to pull it back to normal,
but her words have puzzled me.
"Yes, once,"
she says, her eyes going distant again,
losing all touch with reality for
a split second.
"Before the war that wages
daily in my soul,
before I knew the true
meaning of loss,
before I was alone
They were blue like the sky,"
she says, looking up towards the heavens.
I have nothing to say to comfort her
So I sit there
watching this girl,
until my lips utter the faintest whisper:
"What has the world done to you?"
she smiles painfully to herself,
her eyes displaying sorrow from under
the facade of the smile
and we say no more to each other.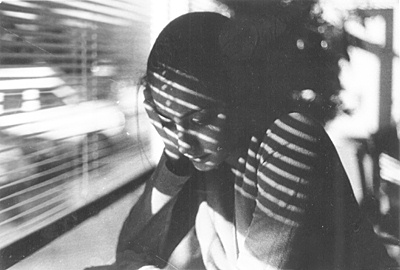 © John O., New City, NY