It's All The Same
March 19, 2010
Everyday
I walk through the same steps,
The same scene.
Pass the same people,
The same friends,
The same hates,
And separate wars.
The same worn out jokes,
The same tired problems.
I yawn at what most think is exciting
And I laugh at the pain of others
Because the humor is dead.

It's hard to please me,
I show my respects to who deserve them
Even if it's not in fashion to do so.
I'll salute you for the things you've done
Then hate you for being pathetic.
Please don't scream in my ears
Trying to be acknowledged
For your "clever" joke
I won't pleasure you with a smirk.

It seems the love
Has been handed down,
The weirdest relationships
Seem to be the last ones
Without a dramatic history.
We pass each other around,
Each one taking a piece of another,
Making us feel slightly better.
You're so predictable,
I hate it.

I can't enjoy a movie,
In my class,
Without some a**
Proving his name
With his own personal commentary.
Do us a favor
Shove your shoe down your throat,
Fall over and choke.

I can't connect really,
I'm on a different frequency.
I talk of the arts
And you use me in a joke,
Discriminating me,
Because I don't fit my man template.
F*** you.

I wish for you to wake up
And forget these stupid problems.
It's cool to not care
Until I leave you here behind,
Paper in hand,
Pocket lint in yours.

Go ahead,
Puff your smoke,
Drink your booze,
B**** the night away,
And when the morning comes
It's All The Same.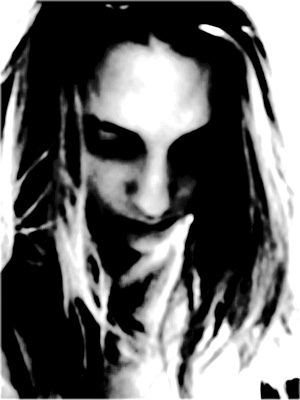 © Maria B., Boston, MA