The Change (with a lyric from "Hello" by Evanescence)
March 14, 2010
I never want to go back again.
The rough stone digs into
my skin—reminding me of my existence.
My hair blows in my face as
the sky screams; its fury and dark colors
reflecting my chaotic emotions.
I don't care. The sadness
seeps into my core—I am
who I am and I won't change
because they tell me to.
As I silently beg for redemption, the
playground school bell rings again.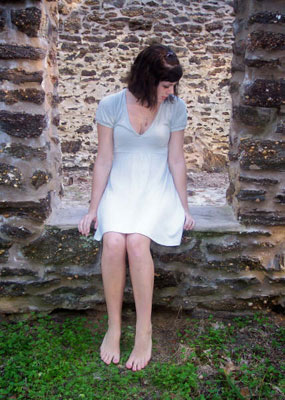 © Katie S., Vineland, NJ