"Utopia, as Dreamed by a Ghost"
March 24, 2010
As I tune in and out of conversation like a television signal in the middle of a storm
I think thoughts and I hear sounds never known before.

In this dream world, whippoorwills tweet a sweet melody of happiness, not knowing pain or torture, only love and bliss.

In this version of Utopia, Sleeping Beauty always gets her kiss.

In this world of happily ever after, children only know fun and laughter.

There are no homeless, or unemployed.
There are no convicts or men deployed.

Only peace exists in this world.

A world as eternal as I,
But in one swift breath, it shall end, like the life of the host,
And the writer, the soul of it, will merely become a ghost.
A ghost of thought.
A ghost of the past.
A ghost the half of which was merely an illusion will be fully dead, at last.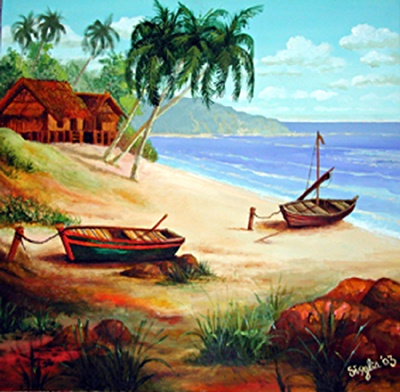 © Sisylia O., Surabaya, Indonesia