Typewriter Dooms
March 21, 2010
Your paperwork is losing me,
slowly, but surely.
My cubicle is now a sense of
claustrophobia
And each sheet that categorizes
something that I believed
words could never describe
slices my fingertips
a little deeper.
Bent paperclips scar our eyes
and rubber bands attempt
to hold two people together.
Snapping cream file folders
shut, listening to the puff
of dust escape the musty pages
I carefully and cautiously
place you in the metal cabinet,
thousands of pages of dishonest truths,
filed somewhere in between
First and Last.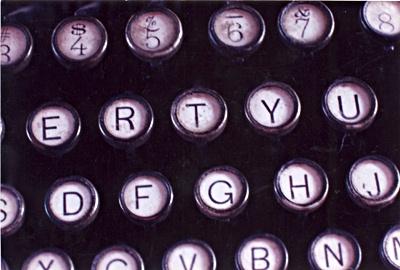 © Mary A., Fullerton, CA