My Heart In Written Form
March 28, 2010
Why does my heart skip a beat whenever you cross my mind?

I apologize, my heart's defective,
For it's been broken many times you see
So many nights of crying and heartache
So many times it has fallen and hit the floor
And been smashed into shards of glass
I've tried so hard to carefully piece them together
But my fragile heart as of yet is not complete
It's full of holes and there's so many cracks
As if one jolt or just one touch
Could send it flying back to it's box, labeled:
"Some small parts, not for children under three", and
"Some assembly required", "Batteries not included".
I just can find those missing pieces
They must've been swept up and thrown away
But I'll take a chance and live for today,
Brush off the hurt and shake off the pain
To get down on one knee and give you my heart
Show you my soul and forget all my doubt

"I love you now, and I always will"

A single blue tear falls from his eye
Shining like glass on a newly- shined window
It lands on my heart and all the holes are gone.

"I love you too."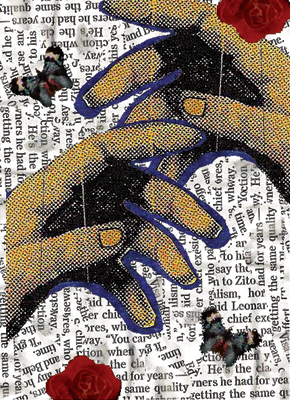 © Christine S., Arlington, VA