Serenade of the Angels
March 30, 2010
Low were the murmurs
I searched but they were nowhere
They sounded like a perfect piece in the piano
Played from the heart by the greatest virtuoso.

It sounded like the sweetest lullaby
Escaping from a mother's lip to coo a baby's cry
It comforted me on my days of plague
It cleared my sight from the mist and fog.

It lulled me to sleep, dreams were never better
My ears, both, were hearing better
The wounds of my distressed soul were healing faster
My hardened heart was already softer.

I finally succumbed to the sound of music
Now there was nothing but me and my verdict
I soon realized on earth I was no more.
Succes fou is mine and I'm on the soar.

My head rested on loving palms
Angelic voices sang my lullaby and psalms
Too tired I was and I closed my eye lids
I heard no more of the divine serenade.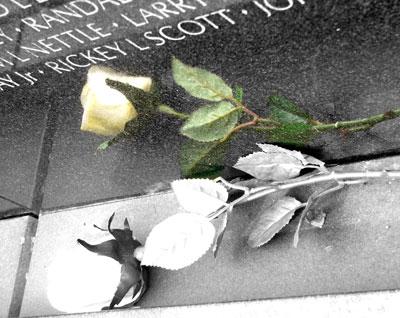 © Kimber E., Yorktown, VA