sorry
March 30, 2010
I don't know what I'm doing
With you everything fades
Without you I can breathe
Why is it you who understands?
I can write you anything
I can spill my thoughts to you
As long as we're not face to face
Promise to keep no trace
When I see you I am fine
When someone says your name
My stomach does a turn
It is always me who talks
I haven't figured out your story
You're somewhat of a mystery
Part of you an open book
The other a silent soul
Sometimes a volcano erupting with anger
You are not for me
I want to know what happened to you
What made you like this
For you know what made me like this
How you understand it all
I don't know if I ever want to know
When you wanted to talk
I didn't respond
Not knowing what to say
Hesitating
Avoiding
Day after day
I never meant to get this close
I never meant to spill my emotions
You were never meant to know
How I became myself
How I got here
It was a mistake
Yet it feels good to vent
Trying not to like it better with you
You make me uneasy
Like the rest of them do
When you wanted to talk
I didn't mean to hurt
Your pure soul
For I have gotten in your head
Not my intention at all
I thought I was just your crush
Nothing big
Am I anything more?
I feel like I made you horrible
Like other people made me
To be the cause of something like that
I would just want to drift out to sea
I want to say
I'm sorry
For If I hurt you
It wasn't my plan
I never meant to come close
I just tipped over
You are the one who happened to be there
The one who happened to want to listen
How you understand
Do I ever want to know?
I think it was all a mistake
Will I ever know?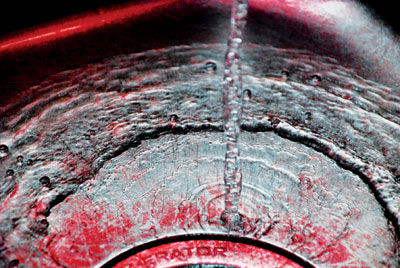 © Hannah B., Princeton, IL