Snow on Cemetery Stones
March 31, 2010
I watch as nature masks herself
In flakes of snow that leap, from heights
They fall in endless tandem
Hiding her unveiled cruelty.
In winter's months when all is bare,
No flowers to distract looking eyes,
We see the gravestones wearing away
And the remainder of unfinished good-byes,
We see nature's curse and her destruction
In the worn words once legible.
'Will' who preferred 'William'
Is now 'Wil' with one 'L' left alive.
And what of the rest of us
Who walk the world still,
Will she shroud our names in supposed beauty,
And leave all that we are
To become all that we once were.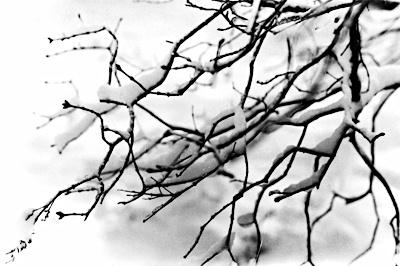 © Lindsey D., Marblehead, MA