Invisible Girl
March 31, 2010
I am drifting through this life
With no one to listen or care.
I am walking through this crowd,
No smiles,
Only mindless stares.
I only seem to to speak
When someone else is talking.
I'm supposed to be the 'good' kid
Even though no one wants to listen.
I'm the one that's always forgotten,
Always picked last.
I'm the one you pick on,
The one you call stupid
Because I'm not as smart as you are,
The one you call ugly and fat
Because I don't meet your 'standards',
I'm the loner you see...
No one sits with me,
And no one wants me here.
I'm always in the way....
No one cares about what I have to say.
I'm not important, you see.
I'm NEVER anyone's first choice,
And there's no one to love me.
I might as well not be here
Because I'm the invisible girl.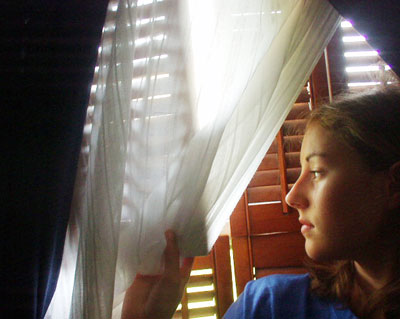 © Candace R., Mt. Pleasant, SC