The Earth
April 4, 2010
I'm from the earth,
And sometimes my axis is off,
My feet are slipping on slick innocence,
And my youth betrays me.

The earth revolves when we dance,
The rhythm doesn't shake me,
The clouds form in your eyes,
At last in your Atlantic arms.

The earth is never still,
But you hold me in place,
The galaxy is big,
The universe is bigger,
We are one of the stars.

Flashes of light, electric shadows,
Dizzy with desire,
We are shooting through the sky,
Wishing takes me away.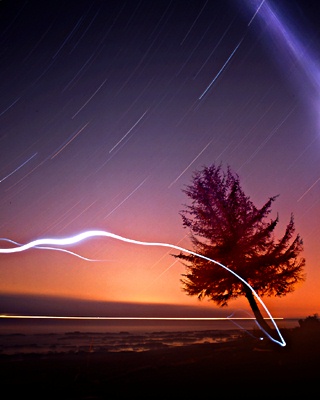 © Joey M., Spokane, WA