Celebrate
April 4, 2010
Celebrate
That's what they say
But the only thing to celebrate
Is the past.
I close my eyes
And the scene before me
Vanishes…

The party lights,
Horribly happy smiles;
Too much icing
Smothering the store-bought cake
I pound the image from my head
Squeeze my eyes tight
Let my mind wander

I see you
At the top of what was our hill
I run up
Effortlessly
Together we race
Through the meadow
Fling ourselves into the lake

Celebrate…
You are all I need
To rejoice.
Is that too much to ask?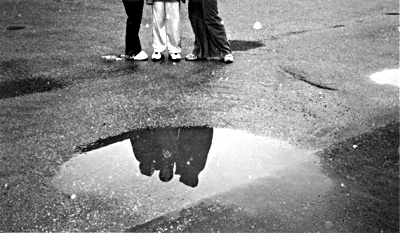 © Gary C., Pequannock, NJ