Lullaby
April 4, 2010
As I lay pace forward,
my head is buried in the body of grass,
just itching to get up
but too tired by the dim lighting
of the half moon.
My hand seeps into the ground
as if a handle to pull me up,
but the moon punishes me further and further
with its sleepy atmosphere.
The crickets chirp a familiar tune
and I drift away to sleep as easily
as a sailboat with happy drunk men.
Some of them singing show tunes,
and the other sipping down
to the last drop without a care in the world.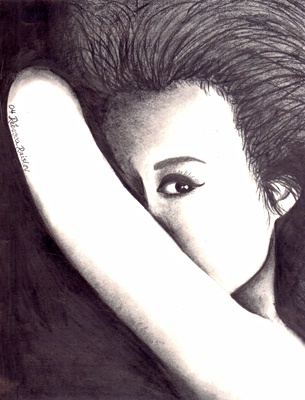 © Rebecca R., Edison, NJ