Toes Pointed Up in the Air
April 5, 2010
Your face lies in state,
unperturbed,
as if you were sleeping and someone
slathered your face with cheap makeup.
Those agile athlete's legs lay, too,
toes pointed up in the air.

I look at you and ask myself,
where was I when your heart stopped,
when you ceased to exist,
when your brain looked up to the heavens,
blinked, and poofed away like a cloud?

Yet the truth is that it does not matter;
for years can turn you into another person,
a man.
For four years I did not think of you,
after today I cannot stop.
Now my thoughts radiate back into the depths of the burgundy sacred heart of Jesus,
in which we festered and grew up.
A time of awkwardness that will be a part of my distant past,
that now consumes a major chord of your life.

My last time glancing at your face
is the most horrific I will take;
your face is too unwrinkled,
too unsoiled,
too youthful,
too bright,
your heart too different to me, and too full of new love,
brimming with wistful dreams of the future and the life it would bring,
the road unfolding ahead of you,
until the road backpedaled and collapsed,
smashing you into oblivion.

It is impossible to imagine your location now,
besides a memory left in the hearts of the ones you loved,
besides a small plot of earth where you will be returned to your maker,
besides the ghostly images you left on the lenses of cameras.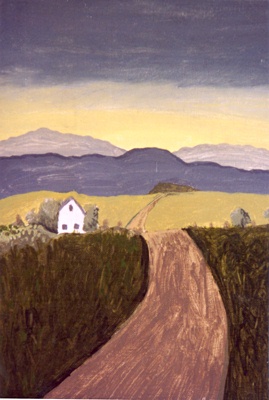 © Alisa L., Tracy, CA