I Saw What You Did...And I am Here
April 21, 2010
What could cause this, what great force?
I hope you do not have remorse
Since you are my special friend
Here is my hand that I lend
I want to help you, yes I do
I know one day you'll say thank-you
It breaks my heart to see you like this
Please don't let this habit persist
Something is driving you, something bad
Your hurting makes us all so sad.

A good life I want you to lead
So please don't make my poor heart bleed.

Just so you know, you're perfect as is

You're smart you're nice, you're oh so funny
And when you laugh, your smile's so sunny
So I ask again, "What's the story?" "What is wrong?"
It doesn't matter be it short or long
We'll sit down and talk for awhile
Until I see that genuine smile.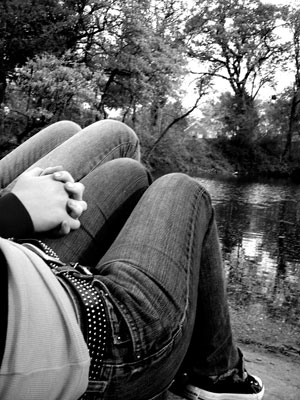 © Lauren R., Edmond, OK