Lest We Wake The SLeeping Child
April 15, 2010
When quite sleep and sound aloft,
You won't hear the bombs go off
Your corpse will dry and decompose
Before it has a chance to rot.
While you wait for your wounds to heal
All of your scabs will begin to peel,
And scorch under a sun that haunts you
While you try to pretend this isn't real.
Among oak trees you see yourself tall
Always condescending and looking down.
Battered bruised and beaten down.
Tell me how tall are you now?
Who have you been seeking out
Who will save you when this begins
Where were you hiding when this started
And where will you go once this ends.
How on earth will you start anew
And who will you go running to
Who is going to build you up
When none of your roots pull through.
What you need is a place to sleep,
To recoup and shake this off.
Perhaps you can stay with me,
While you recoup and shake this off.
I know you've been through a lot.
Your soul is wretched and withered.
All your life you've been a boiling pot.
Remove the top and let it simmer.
Wipe that pale face from your face
Because my place is your new place
Now remove your ears and turn them off
So you wont hear the bombs go off.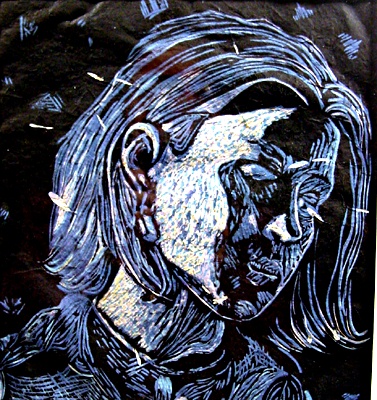 © Lauren P., Spartanburg, SC