I love you, Ti amo, Je t'aime
April 14, 2010
I love you,
Ti amo,
Je t'aime,
So many ways to say those three simple words.
But those words are not simple,
They mean so much more,
How can I explain this to you?

When I see you, my blood boils the passion,
When I talk to you, my life has meaning,
When I look into your eyes, I cry on the inside and out,
Imaginary Butterfly's fly from my stomach, into my chest, and out my mouth.

I know you're sincere,
and forever I will be faithful to you.
You stole my heart,
and I will love you forever.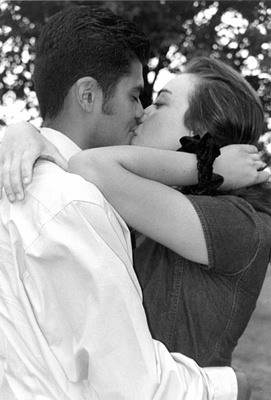 © Yaniris M., Boston, MA