"Declared Insane by a Rainbow of Thoughts"
April 22, 2010
A kaleidoscope of thoughts all rushing towards me with the force of a category five hurricane.

One thought replaces another like a game of dominoes.

I just wish these thoughts would all subside; I just wish they would go!!!

Like a rainbow, dark though it may be, one thought slides down into another, but gold won't be found here.

It'll be dirt that's found, all dark and dreary.

Love won't exist.

Only hate and pain.

For those are the most dominant feelings, at least in my head it's that way.

But you'll have to excuse me.

After all, I have been declared insane.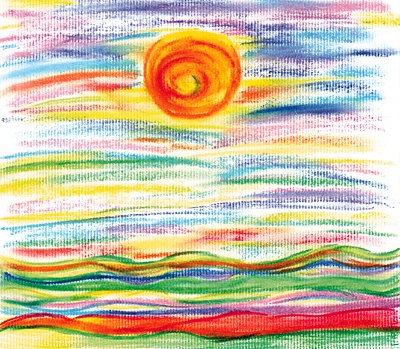 © Jennifer W., Saint Albans, WV