Words On The Back Of My Hand
April 25, 2010
Words on the back of my hand
telling everything I want to be.

Strong.
The word for Monday.
I need to be strong.
Strong enough to let go.
To no longer let him walk all over me because I deserve so much better than that.
Strong enough to hold on.
Give her a little time, she'll come around and soon enough we'll be best friends again.
Strong enough to be who I truly am.
I don't need to be their Barbie. I'm not perfect, I am just me.
Strong enough to move on.
To become the person I want to be and to no longer care what other think.


Love.
The word for Tuesday.
I need love.
Love him even though he doesn't deserve it.
Through the betrayal and lies we are still best friends. I love him even though he's screwing up his life.
Love when everything else fails.
The one thing I can count on is their love. We are family and we will always be there for each other.
Love those who hate me.
They don't need to love me but I need to love them. Love them enough to tell them they'll be okay when they're hurting.
Love when all else seems impossible.
The one thing possible in the world is to love and be loved.

Beauty.
The word for Wednesday.
I need beauty.
Beauty even when everything is a disaster.
A master piece is a mess that just looks beautiful, I am that masterpiece.
Beauty in the simplest of times.
The quiet sunset reminds me there is beauty in quiet moments.
Beauty in change.
Like a flower everything changes and there is beauty in that flower.
Beauty in the moments that take your breath away.
Cherish those moments, they don't come often.

Hope.
The word for Thursday.
I need hope.
Hope that things will be better.
After every storm there is a rainbow if you wait long enough to see it.
Hope that everything isn't what it seems.
Through all the hurt and the pain we'll make it through even though right now it seems impossible.
Hope that he'll see that I'm here for him.
Even though he thinks he's in love with her I still love him. I'll always be there for him.
Hope that my family will still be strong.
Even though Daddy passed he is still with us. I know he's here for us, we're still family.

Peace.
The word for Friday.
I need peace.
Peace when you think you have no one to turn to.
Because someone is always there for you, hidden amongst the others.
Peace when the dark of the world consumes you.
You will find the light, it just may take some time.
Peace when your heart is heavy.
Soon you're broken heart will mend, of this I'm sure.
Peace when everything is going right.
because nothing is going wrong, simplicity.

Grace.
The word for Saturday.
I need grace.
Grace when I led him on.
Made him believe I had feelings for him. And spent that summer with him. Moments that didn't mean as much to me as they did to him.
Grace when I lied to her.
Just to make things be alright, that I liked her new boyfriend, and thought that he was perfect for her, and then watched him destroy her.
Grace when I told him I loved him.
I was so naive and didn't know what I was saying. Please forgive me.
Grace when I watched how he treated her.
Leaving bruises on her once perfect skin, and watching her cry at his feet, but doing nothing to stop it.

God.
The word for Sunday.
I need God.
God when I was weak
and he made me strong.
God when I was hated
and He loved me.
God when I was hideous
and He made me beautiful.
God when I was hopeless
and He gave me hope.
God when I was restless
and He gave me peace.

All it took for me to become who I was meant to be was a Sharpie, my hand, and word. And those words changed my life.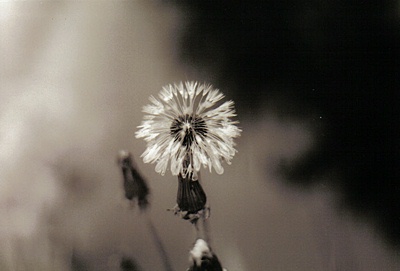 © Sarah S., Poland Spring, ME