Never Was,.
April 3, 2010
Standing In A Crowd
Filled With People
From Your Past & Present
Some You Don't Recognize

Joyous Laughs Explode From The Atmosphere
Cries Spill From Their Mouths
Shifting Pointedly Away They Ignore
They Know You Stare

You Don't Get How
They Could Be So Cruel
When Something So Small
Doesn't Really Matter

They're Not Your Friends
In Their Book You Never Were
Still You Stand, Waiting & Watching
As They Reveal Their True Selfs.

Dog Tails Show The Malicious B****'s
Whiskers Prove The Mouse-like Sneeks
Bird Beaks Elluminate The Loud Mouths.
It's All A Fib, Nothing More

Flip Their Hair And Look Away
Which Is What They Do
Your More Dignified
You Hold Your Head Up High
And Walk Away From Something That Never Was..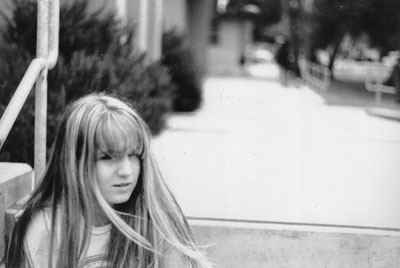 © Alyssa R., Pacific Grove, CA