THe Little Bird
April 26, 2010
On a farm, with family,
Laughing together on summer nights,
Like birds flying from tree to tree singing,

In a ghetto, no father,
It's so cold in winter, but we keep each other warm,
Perfect 'V's of birds, flying far away,

On a train, surrounded by strangers,
I can't even try to think about what might happen,
And the songs of swallows are drowned out by worry,

In a line, lost my brother,
What are all these piles of clothes for?
Looking for something familiar, but all the birds are gone,

Why would anyone do this to families?
How could they pull my hair out- I'm only a child,
No wonder there are no bird songs here,

Saw my sister, lost my mother,
I had to tell her, because as far as we know, we are all we have left,
I wish I were a bird, so I could fly out of this nightmare,

It seems like we've been walking forever,
When bombs started falling, we scattered,
Like sparrows at the sound of a gunshot,

Pure luck, a little house,
They gave us everything we needed,
They were birds, taking us under their wing,

We took a rosary, got a job,
Only to find our home was burned,
And birds rose franticly with the smoke,

The bombs were falling again,
My sister wouldn't run, so I stayed by her side,
As they dove down like hungry birds of prey,

So we ran to Denmark together,
Left what little home we had,
Like robins leaving their nests too early,
They welcomed us, but we felt like the last Jews on earth,
Surely, the rest of us must all be dead?
Could more than two little birds have survived a great fire?

And we found a family,
A mother and father who loved us, nursed us back to health,
As mother birds fly back and forth tirelessly, to feed their children,

And as I gained my health back,
My self respect and humanity grew, and as I sat on the balcony with my head in the sun,
Birds flew from tree to tree, not noticing the skinny teenager watching,

Everything was hopeful, with my long- lost brother safe,
And a mother and father watching over me from the heavens,
Protective still of their little birds,

I teach, I speak, I love, I feel, I think,
I re-grew my wings at last,
Flew over the world and went back to every place I had ever been,

This is who I am, the little bird,
This is where I've been, and these are the things I've seen,
I close my eyes, remembering.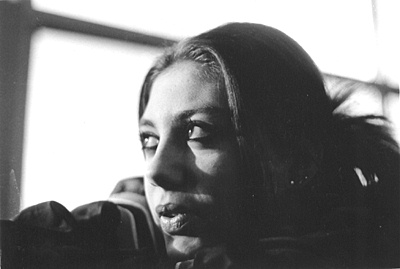 © Michael C., No. Massapequa, NY