Healing
May 8, 2010
What is wrong with the tears that well up in my eyes?
Everything…


Everything?
Each water molecule that forms is meant to be shed
But what is wrong with mine?

The gates enclose them.
they bunch together
Yearning to spill over
Desiring to wet my sorrowful face
But the healing touch of moisture is withheld.

The tears fall back as I retreat.
Away from my heart
Away from the feelings and idiotic butterflies.
And back into my mind to rid of this emotion
This downpour of hurt,
Anguish ,
Healing,
Foolishness.

But it is it true?
Can it be so?
Can sorrow really heal sorrow?

Tell me
and I will hand over the key,
relinquish my tears,
and heal my broken soul.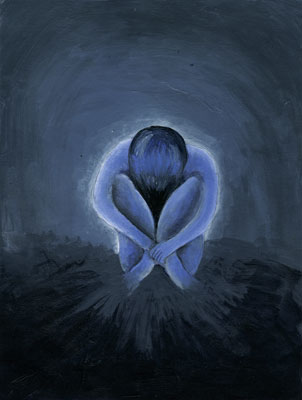 © Becky F., Sacramento, CA