Did our eyes just meet? Or did I catch you staring?
May 8, 2010
I tried to focus on what I was doing,
then I looked up
your head was tilted to the side
and I tried to guess what you were thinking about

I must have been sending waves
you looked over
my eyes jumped away embarrased
but inside I smiled

Out of the corner of my eye
I swear I saw you grin
so I looked back
and you were looking at me

my heart jumped and I giggled
oh the smoothness of a teenage girl
your smile opened up
I think my heart just laughed...

The next day, I loose focus
and I look over at you
... Is it me?
Or have you moved closer?

You look at me and smile
that cute sideways grin
I blush in spite of myself
You've definatly moved closer

Just when I start to think
that my life cannot
get any better than that moment,
you smile and grab my hand.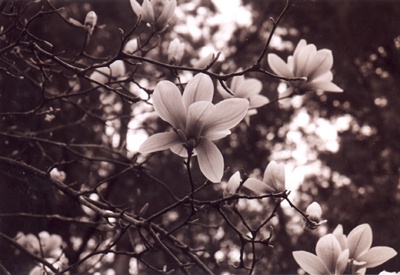 © Lauren T., Hopkinton, MA