You MUST Be Blind
May 4, 2010
How dense can you be?
Why can't you see?
Im confused enough
these feelings...
is it love?
I dont know.
I just don't.
It's so very much
and im losing control.
Don't you realize how much harder you make it?
with your mixed-signals,
your such a tease
I can't take it.
It has to be a joke...
Because I KNOW
you don't feel the same.
And yes I'm confused...but are you to blame?
Or is it all me and my heart?
And this is just the start.

When your near,
yours is the only voice i wish to hear.
When we sit side by side,
all i can feel is your leg against mine.
Please tell me why?
can you really not see,
what you do to me?
With all your quick
statements.
The ones you don't think through...
but then again
if the verdict is just friends...
why the hell would you?
I hate the fact
that i can't act
as if i can handle
my feelings...
but it really is getting out of control...
and all your little sweet remarks,
they've already taken their toll.
God i wanna punch you
but really i wanna love you
i mean come on
How can you not see...
that your confusing the hell out of me!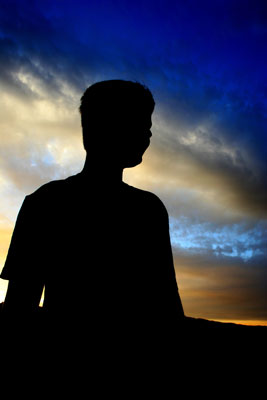 © Monica L., St. George, UT