Words Unspoken
May 12, 2010
My words and thoughts shall not be reclusive anymore,
Love will no longer stick on the tip of my tongue,
These words do not need to be shouted or sung,
Meirly said,
Perhaps it is only in my head.

These feelings must be birds, not caged,
If I don't get some courage soon,
These thoughts will check into an eternal hotel,
Collecting dust,
Never able to bust,
Unlike the butterflies that fiddle in my stomach, when I see him.
Why can't my words be like the butterflies and come out on a whim?

Rejection shouldn't hold me back,
I must try, at least take a crack.
But every time I try to say,
My discouraging thoughts get in the way.

After it all I don't say whats on my mind,
By now our hands could have been intertwined.

He gave me a goodbye letter that I will keep as a token,
As a memory of my first heart broken,
All because of my words unspoken.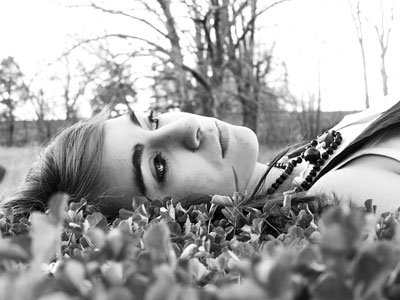 © Jasmine R., Bourbon, MI