Red Rose
May 19, 2010
Beloved, do you see
the blank canvas before me?
Dearest, do you see
the aching sadness within me?
My love, do you see
the spirit I offer to you?
What do you want to see on this paper?
What will cover the vast plain of white?
Would you like a drawing?
I will paint a masterpiece for you of
a girl's and boy's love forever lasting
(but you would throw it out because its color was wrong)
Would you like a poem?
I shall scribe a record of rhyme of
all my feelings of you
(but you would never read it for its title sounded too sad)
Darling, I will give you proof of my love to you
The tragic evidence of my adoration:
I will give you this paper with a red rose pictured on it
A red rose painted from red ink,
the red ink that isn't ink,
that carries my soul in every drop.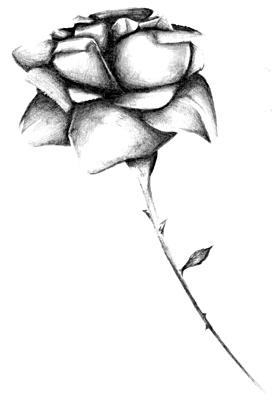 © Yisrawayl G., Philadelphia, PA