Crushed to the 2nd power
May 20, 2010
A simple Hello.
...no, not even that.
Just a "Hi."
Small talk.
Goodbye.
Then he walks away...everyday.
The same thing.
Your
Foot
Steps
Pen
etr
ate
my
mind.
Like psychic homicidal
Trained to kill me.
When I see you, my voice box is in what you call
the "Bra-muda Triangle"
Can't say a word
Frozen
Stupid.
Don't even know what I'm here to tell you.
Don't even know my name.
Try to be suave.
Tripped.
Blushed.
Crushed.
...no, not even.
I am
Crushed squared.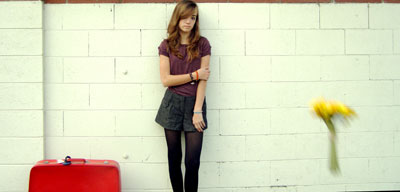 © Austin K., Studio City, CA