Nobody Knows
May 25, 2010
Nobody knows my life
nobody experienced exactly me



Is my life going all the way up or down?
and does anyone know the answer?
I am trying

nobody noticing,


Not knowing what I've been through
does anyone realize


other than me?


I am falling,
falling in circles,


I am going, where?


falling,

falling,
falling,
down.


It is not my whole life
just this once

but I'll keep having it forever

the memories do not leave
because memories are forever
passed on

and on

and on


and on

confusing and never ending
I am falling in circles,

where am I going, does anyone know?
is there any explainable answer?

I keep trying and trying

for what and why?
There is no answer,
it seems, except
to keep trying and trying for my invisible goal
This feeling, this feeling, it
never leaves me, like


a sixth sense otherwise unknown.

an open door,

a closed one,
which one is me?
Does anyone have a glimpse at
Who I am?

Not even I have that.
I feel different,
I am different.
I am a standout,
different from the crowd,

a good one or bad?
A misfit, the

"somebody else."
Maybe that is why nobody knows...

But these circles of endless of unsolvable questions,

around my head,


swirl round my body,
these sharks preying on my utter confusion...

What is the answer?
When will I know?

Who will be telling me?
Where will I be?
I will be somewhere, somewhere I don't know,
I have a right to know.
everyone probably agrees,
except for that one thing,

nobody knows the answer,
and nobody understands the question,
not even me,
not even me,
not even me,
not even me...

falling in circles,


an endless poem,
What is this feeling,

this feeling surrounding me?

I can't make it out,

and don't know what it is,
my head hurts from


This unsolvable poem,
the problem with no answer.

this is a feeling that only I have
And a feeling I can't share
Nobody understands
Nobody sees
Nobody realizes.

What is the answer?

It's driving me crazy,
What is the answer,

Does any one know, or at least have a clue?
What is the answer,

answer,
answer?

I am.
I am the answer.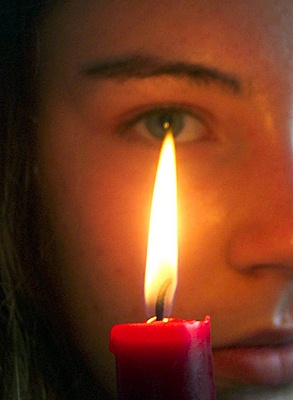 © Elise S., Clarksville, MD