My love (&hearts)
May 22, 2010
Sitting in that chair was the hardest thing Ive ever done.
I sat there, heart racing.
Chest beating full throttle,
I felt as if my heart was going to explode.
Its never beat so hard before.
I figured the person sitting next to me could hear it.
So there I sit,
Awaiting you to confess your feelings..
In front of the whole class.
But you lied.
You said you loved me and you sighed.
I breathed in, then out.
Then appeared a pought.
Upon my teared face
Your such a discrace.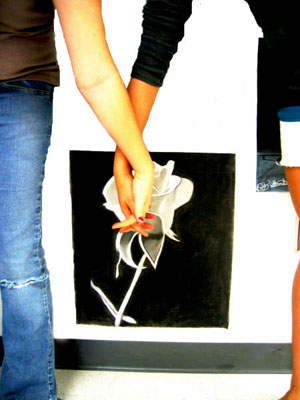 © Josie G., Wilmot, SD