"Teen Life"
April 23, 2010
Books, papers, pencils, and stress.
Gotta' take that Science test.
Applications, love, and fights
Have come to rule my life.
Mandatory this and necessary that are all we hear in math.
History is the past that dictates the future.
The teacher says it is super.
This is a precedent, and these are presidents.
This is what they did, and you have to learn it just because it is.
Read, write, memorize, things in English that many despise.
Culture, grammar, tests, and words.
That's what Spanish is like and it only gets worse.
Push ups, running, walking, gunning for the finish, waiting for the end.
That's what PE's like in trend.
Art is fun, and creative.
It's a time to be oneself, and to make things come to life.
It's a place with love, and without strife.
Home is simply that.
A place to kick back and try to relax.
So, being a teen is mainly work.
Only it's worse.
There is no pay
And no holidays.
It's a life of dependency
On those around you, those around me.
It's like we're underage bums,
Trying to get through each and every day,
One by one.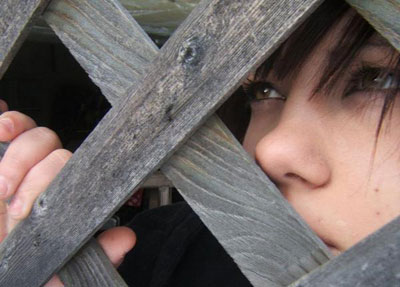 © Krystal B., Bloomingdale , IL