Puzzle Pieces of Memories
MAG
May 21, 2010
I hear kids talk in the hallway
About their "horrible" mothers.
And like I always do, I ask
What is it like to have a mother?
I wouldn't know.
Last I saw my mother, she was lying in a ­hospital bed,
Pale, tired, weak and suffering.
I can remember each night when it was time for bed
She would kiss me three times andin between she would say
"Peace, love, happiness"
I can remember she use to slide her hand
In the direction my hair flowed to ease me.
The rest is like puzzles.
I remember her work clothes and some jewelry she wore,
But I can't remember that very important piece of the puzzle,
Her face; her face is a blur in my eyes.
Every time I try to dream, it pains me not to see her face,
Her hopeful eyes and smile.
Five years gone by, 15 now
I still wonder why,
I still wonder where she is,
I still have hope of her coming back into my dreams,
And I still wonder if there's a God.
So every time I hear those kids talking in the hallway
About their "horrible" mother, I stop and say
I would trade you any day.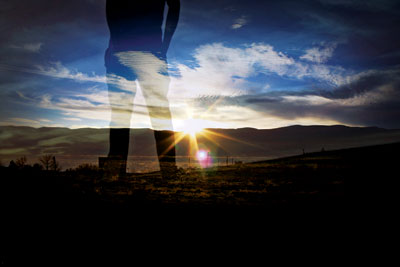 © Ezekiel R.