For the Soldiers
July 6, 2010
All the missiles and the bombs,
and the wars like Vietnam,
how dare you say that what they do is not a job!
ide love to see you try to do the things they do,
risking their lives and dreams just for people like you!
you say their cruel and full of hate,
do you know how hard it is to tally another on the slate?
another fallen brother,
another flag sent home,
another person crying,
sitting on the phone.
these people are our brothers, sisters, husbands and wives,
can you look into your familys eyes, and picture them about to die?!
Youll never understand,
the hell that they go through,
but our soldiers always stay true,
to their home of the red white and blue.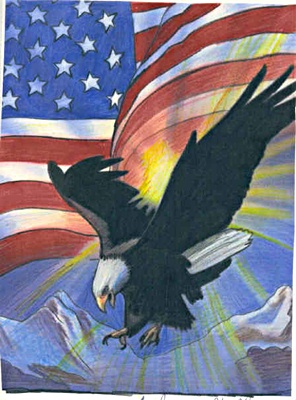 © Andrea G., Middle Village, NY