Entropy
June 8, 2010
Should I?
Stick a pinky in a fan that's on,
press all twenty-three buttons in an elevator,
drive a cart headfirst into
an orderly display of eggplants at a grocery store,

hole-punch two digits together,
pull the fire alarm,
fancy myself an ancie, rusty nickel
and nosedive into the trickling wishing fountain?
I am an infinitesimal life out of a trazillion
in this universe seeking chaos.

Who am I to go against its wishes?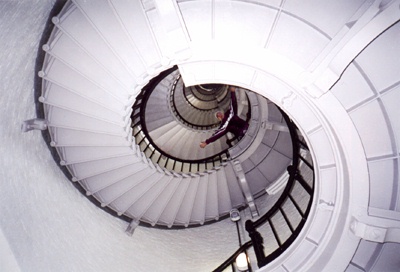 © Andy G., Phoenix, AZ