Dragged
June 22, 2010
Oh, the misgivings of childhood
The fears we had, the dreams we invoked.
For we loathed the night, where wild beasts dwelled
And for bright, safe morning is what we hoped.

The lamps are out, the wind is still.
And all young ones know this truth is right,
That when one is alone, and by their bedside
The creatures awaken into the night.

They grin, they chuckle and simply wait
For your sigh of contented sleep,
For that's when they try to steal you away
All with one tremendous leap.

This knowledge kept me up many nights
Horrid images before my eyes twirled
For it was my greatest fear, in the darkest of nights
To be dragged off into their dark world.

But now, the sorrow's come and misfortune had
Along with hunger, emptiness and strife
Now I want more than all the king's gold
To be thrust into a new, dark life.

And so while some children are scared to bits
Of the creatures in places most rotten
I sleep with a smile and will wait for a while
To be dragged off, and soon forgotten.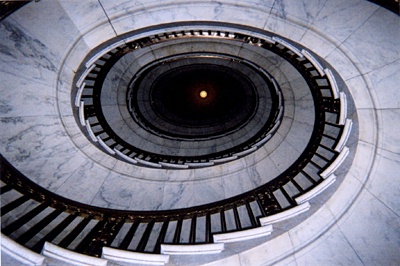 © Kyle T., St. Joseph, MO