Armor
June 16, 2010
My Whole Life
I've Been Held
To Cry.
Sadly My Tears
Are Welded
Inside.

I Do Not
Slay Dragons
Or Ogres
You See?
I Battle A Life,
Fighting
To Be Me.

I'm On A Quest
To Hurt
No Longer.
Safe On The Outside
Locked In Armor.

There's Only
So Much
A Shield Can Protect.
Swords And Arrows,
But Not From Neglect.

This Armor
Is Withered,
Ready To Break Free.
This Is My Life,
Let Me Be Me.

Brick By Brick
Pound By Pound
My Armor
Is Like Pressure.
It Holds Me Down.

I Dream One Day:
A Sword Will Cast
From The Lake.
I Will Stand Tall,
Grip Hard
And Take Control
Of My Fate.

At The Tip
Of My Faults.
I Am Afraid:
I Will Be Trapped
In Armor.
Left To Stay.

My Whole Life
I've Been Held
To Cry.
Drowning From
The Tears
I'm Holding
Inside,
Locked Away
In Armor
Waiting
To Die.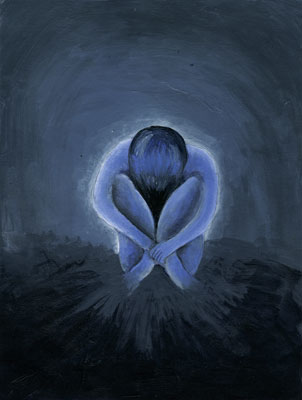 © Becky F., Sacramento, CA