Monster (Part 1)
June 16, 2010
Out Of The Blackening
Of My Soul
There's Lies A Monster
From The Scroll
Out Of The Night
Silently Said
He Lures The Souls
To The Land Of Dead.
Evil Lead You
Through Out Those
Blackened Nights.
He'll Tattoo Your Soul
Cursing Your Life.
A Wise Man Once Said
"You Cant Kill The Beast"
But If You Lure Him
Into Your Soul
You'll Ultimately
Be His Feast.
And If Your So Afraid
Leave Without Sin
Or Else You'll Be
Face To Face
With The Monster,
That lies.
Within.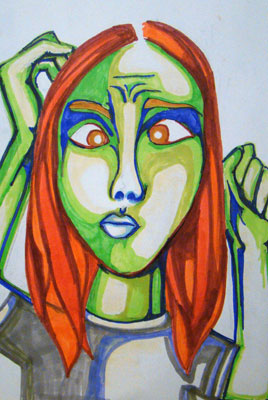 © Michelle L., Syosset, NY