liFe.
June 16, 2010
As I Lay Staring
At The Ceiling.
I Try To Find A Source Of Blank.
A Day With No Feeling.

As I Stand
And Gaze At The Mirror
I See A Image Of A Man.
A Good Man No One Fears.

As I Walk Down
a Trail So Long
It Is All But Silence
A Bird With No Song.

As I Sit There
Underneath The Grey Skies
I Prey To A God
Who Wont Let Me Cry.

As I Sleep
Good Dreams In My Head.
I'm Forced To Reality.
Where I'd Rather Be Dead.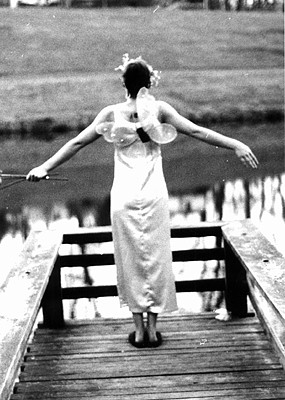 © Jennifer T., Cincinatti, OH