Sunning
June 16, 2010
Today the sky is
Dropping.
Its falling on my life.
If the sky continues breaking
Im not sure that I'll survive.
Today the sky is
Crying.
It's dripping on my sheets.
The thunder's never stopping,
I can hear it's steady beat.
Today the sky is
Darkening.
It's as dark as it could be.
Your light is gone and it's all wrong.
Why wont you keep me company?
Today the sky is
Menacing.
It's been staring me down for hours.
The sky says that its my fault
Our relationship went sour.
Today the sky was
Black,
But tomorrow will be better
Because no darkness could be darker
Than the lack of light you offer.
Today the sky is
Clearing
Because I know its not my fault.
I saw that our end was nearing
But was scared to cut it off.
Don't blame me for not being strong enough.
It's not my fault that I cant get enough of you.
It's not my fault you never wanted me.
I guess it's my fault I fought it anyways.
But Im stubborn, what else can I say?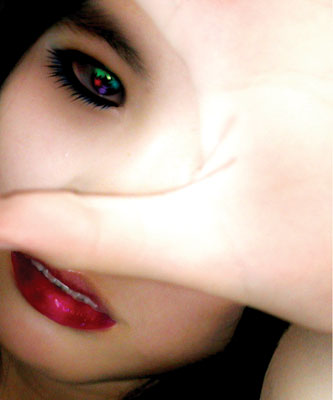 © Victoria W., Arcadia, CA