Sanity
June 29, 2010
Sanity's a cackle and hit to the head
Sanity's useless unless you are dead.
Insanity's a wonder, a treat for the heart
Insanity's a working, disliked piece of art.

To be sane one must rely on the pettiest of hope
To be saved at the last second, to be thrown a rope

But when no one comes to your daring rescue
When no one bothers to even help you
What else should one do all helpless and chaff?
But sit and stare and have a good laugh?!

When one is sane, all the world's an ordeal
Be concerned with etiquette, and how you must feel
But when you are dead, what is there now?
No one's thoughts or their questions like 'how'?

To be insane is the way, a careless life
Definitely no questions or even some strife.
Insanity's admiration, simple and plain
For the exciting and unbridled, not the boring or mundane.

Insanity is motion, in action untold.
Insanity's working, what's next will unfold.
Perhaps the next turn is a fork in the road
Perhaps it's a chance that's yet to be sowed.

So, boys and girls, the lesson is clear
Insanity's really nothing to fear!
It's a clever little joke to make you all squirm
So never fear again that 'crazy' little term.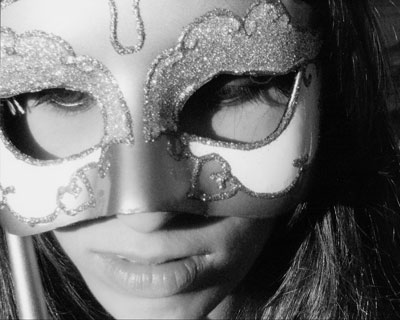 © Becca W., Greenbrae, CA