The Blank Page
June 29, 2010
One would think I stare at a blank page, but after hours of fruitless writing
It's like the page is staring at me, waiting and becoming inpatient.

I don't know what the vast whiteness wants from me!
I can't provide beautiful verses or graceful stories every night.
That would kill me, make me old at a young age and simply kill me.

Nearly every night, I sit at my computer, hands ready on the keyboard
Simply waiting for an idea to strike, the cogs in my head whirring, trying to come up with something.
Then, it strikes! Strikes like a bat at my skull, pushing an idea to the forefront, down my arms and out my fingertips until the page is slowly filling up like water in a glass, until I finally have something.
Yes, this will work.

Then I revise and edit, has to be perfect you know.
I have to hunt across every verse, across every line to make all imperfections right
I have to set all errors and misspellings on their way to another paper; this one is not for rent.
When I have gold smeared across the once blinding white page I can fall into bed and wait for another day until I have more inspiration and another page is tackled and beaten with black ink.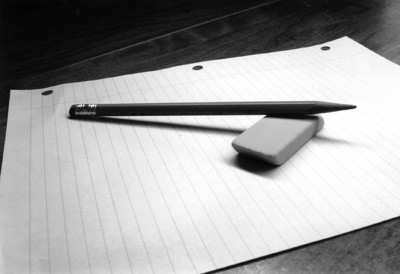 © Michael H., Mildford, CT