Beauty
MAG
June 20, 2010
My mother sinks when she gets disappointed.
You can see her shoulders sag, her head gracefully bow,
her eyes rest below their normal stance, from the harsh words,
or sudden realizations that are presented
to her.
She shows everything she feels.
My mother dances in the car, while singing with the wrong lyrics,
and in a voice that I can only describe as
my mother's.
She is a morning person, she actually jumps around the kitchen
every morning, laughing about almost
everything, and wondering audibly
how any of us can stand ourselves at this time of day.
Inside I beg her to stop, most of the time.
Inside I plead with her, sending her messages loud and clear that she should keep all of this emotion to herself.
But she shouldn't.
When we see movies together, sappy ones, my mother always cries.
And if she is sitting next to me she'll grab my hand for a communal act of sadness.
Thing is, I'm never crying when she
does this,
so I pull away.
My mother has such a loud opinion about anything on the radio.
She hates this song, she can't believe what that guy said, she laughs with vibrant joy when a song comes on that she knew when she was my age.
She wonders why I don't sing along.
Sometimes I just get mad at her, I snap. And then she sinks again into disappointment.
Despite her vibrant extroversion,
I received this blatant inability to
express myself.
Everything turns into frustration, or guilt,
or annoyance.
Even in this it all came out backwards.
I only meant to call her beautiful.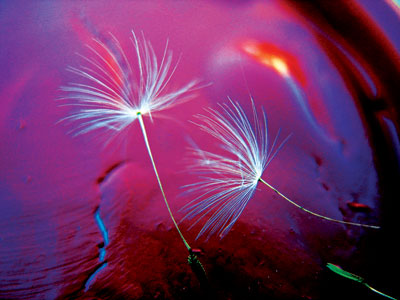 © Jamie R., Boulder, CO