Poison
June 24, 2010
I've lived with this poison for oh so long
It's become my most familiar song
It's run like horses through my veins
Now I can only walk these country lanes.

I need you now more than ever
Please don't make these lines crumble and sever
I've needed you for so long, my dear
I've lived too long with disdain and fear.

I've come down with an ill like none other
I need you as my protector and mother
Please save me from this racing tide
I'm too weak now, darling to run and hide

I've felt your warmth and subtle roar
If only I wasn't so sick and sore
Now it can be just us, only us two
Maybe one day I can save you too.

You have my cure, my antidote
To this tragically sad poem I wrote
Now you're here, babe, just in time
I don't have to make one more rhyme.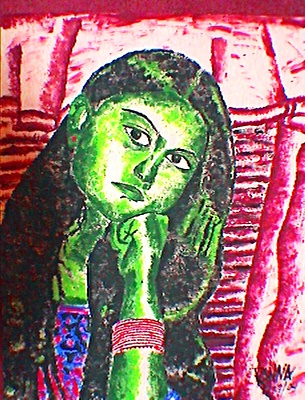 © Ranna C., Monmouth Junction, NJ