My Withering Mind
June 29, 2010
Everything is something else.
Distorted, detached
From my withering mind
In delusions and fantasies.
I frighten myself
With misshapen dreams
And convoluted wishes.
Where is the beauty
In simple simplicity?
Where is the joy
When everything
Is just as it seems?
All have meanings
Hidden beneath the
Skin of masked beauty.
I peel it back,
Let the blood
Of the heart
Run down my hand.
And taste it.
It's apples and the sun
And newborn babes.
It's terror and darkness
And minds twisted
Into nothing more
Than a contorted mess.
But I swallow it all.
And continue.
Till it becomes
A part of me.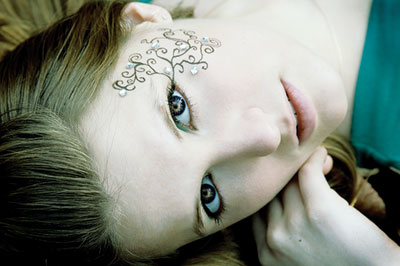 © Michelle B., Blairsville, GA