Colouring Emotions
June 14, 2010
Joy is yellow;
as bright as the happiness within,
the elated feeling, with my head in the clouds,
as if I could fly,
with not a care in the world.

Fear is violet;
as bright as it is dark, the vivid color of terror,
every slight movement echoes through my head,
always, something is hidden away, lurking
invisible to the eye.

Sloth is grey;
a dull, lifeless shade, too lazy to brighten its hue
the comfortable, sleepy feeling of relaxation takes over,
my heavy eye lids fall and my brain numbs,
too tired to move.

Passion is red;
vibrant in color, reflecting inner radiance.
Fireworks explode before my eyes,
brightening my darkened view of the world,
my heart overflowing with love.

Envy is green;
A deceptive color, bright on the outside,
but a hidden murky darkness lies within,
loathing rules over everything, clouding my senses,
my mind is consumed by greed.

Sorrow is blue;
a mournful color, filled with anguish and regret,
The grief of a loss is carried by my heavy heart,
tears stream down my pale cheeks,
a gaping hole has been ripped through my soul.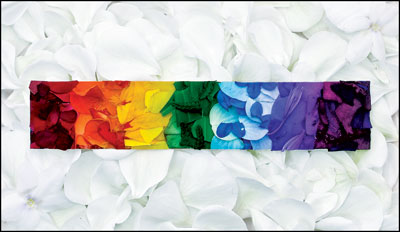 © Garrett M., Port Angeles, WA