Life Goes On.
July 3, 2010
Don't you just love how when you hear 'tomorrow will be better', it never is?
Or how being told 'don't worry about it' only makes things that much worse.
Or even how the word forever will make you shudder.
How watching it rains makes you hear everything next to a butterfly's flutter.
You know you should, but somehow simply cannot believe what you hear.
Inside your head, your dreams dissolve; melting away into your fears.
Life would be so much easier if we could just trust, everything we're told,
Then, when we're old and tired, we'll know we were never lied to.
I think we'd be wrong.
But, oh well, life goes on.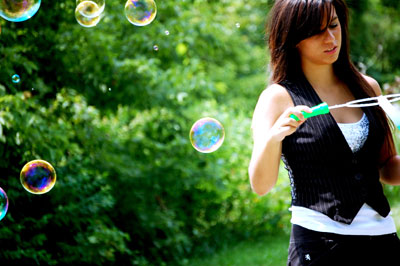 © Brianna C., Lincoln Park, MI